W
hen it comes to luxury homes and their amenities, it's no surprise that prospective buyers are looking for top-shelf. But unlike a decade ago, when a triple-car garage and swimming pool were deal breakers, now Canadians are making happiness and wellness their first priority when looking for their next home.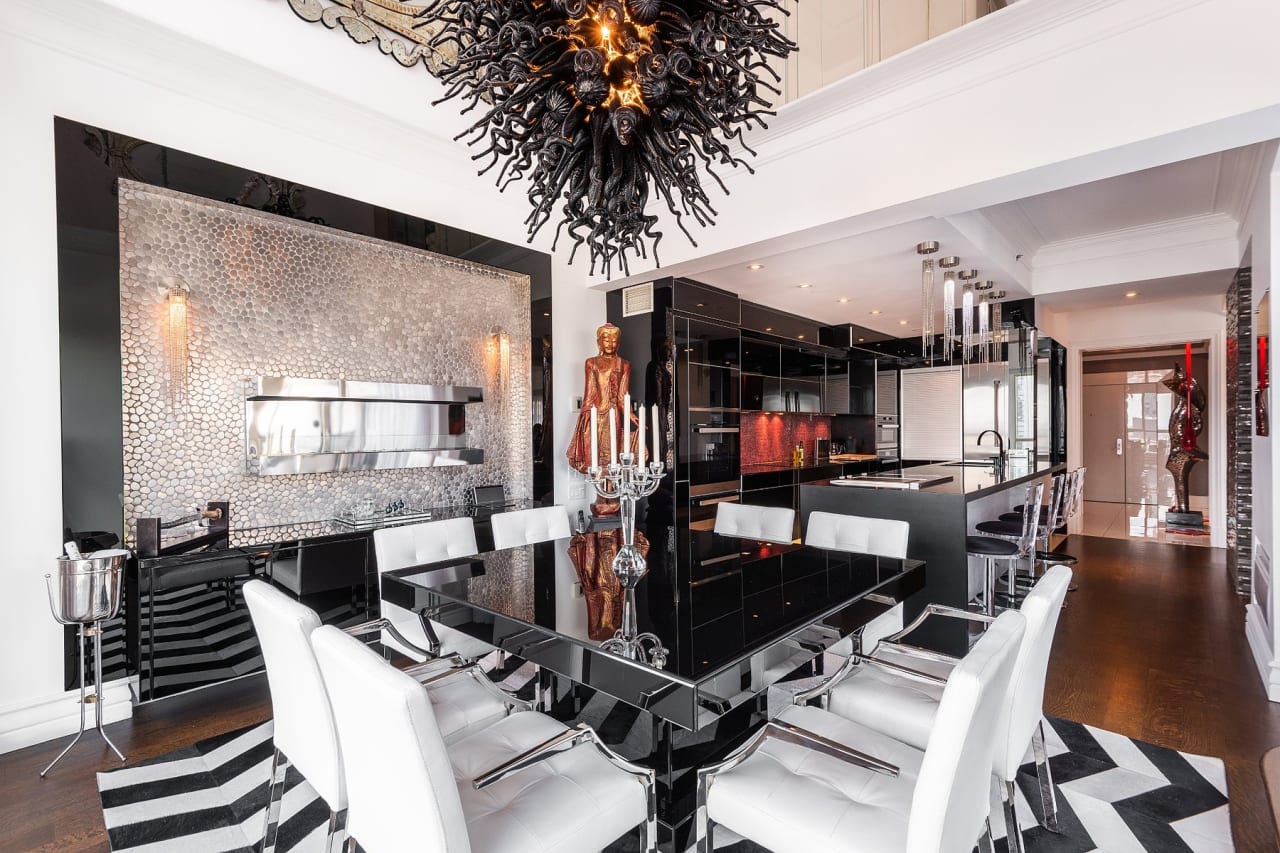 ​​​​​​​Montreal

According to Liza Kaufman, a Real Estate Broker and Founding Partner at Sotheby's International Realty Quebec, the high-end luxury market is one of the fastest-growing in the world. Kaufman, whose client roster includes ultra-high-net-worth (UHNW) individuals, notes that what was once viewed as a luxury amenity may not be enough for today's savvy buyers. "It goes without saying that a luxury home should have his-and-hers master baths and walk-in closets, an expansive chef's kitchen, multiple family rooms and integrated garages in order to impress," says Kaufman. "However, a recent trend we're seeing is an interest in a more experiential lifestyle. People are looking to create a healthy haven at home and wanting to buy houses that offer organic construction materials, infrared saunas, Himalayan-salt meditating rooms, filtered air and water, cork-floor yoga rooms, saltwater pools and oxygen- enhanced bedrooms."

​​​​​​​For those who favour condominiums, the emphasis is on convenience — 24-hour concierge, a full-service spa, a fitness centre with personal trainers, a virtual golf simulator and even a playhouse available for kids. And it doesn't stop there. "For international clients, we've sold in buildings that offer an expert, available 24/7, who doles out advice on wine, food, entertaining and travel," says Kaufman. The majority of luxury properties in Montreal are currently located in Westmount, downtown Ville-Marie and Outremont, and the city is stepping up its offerings due to increased demand. One of Kaufman's favourite new listings is Percy Robertson Luxury Residences, an exclusive boutique project in the heart of the Golden Square Mile, just steps from the Montreal Museum of Fine Arts. There are only five condos and five townhomes up for grabs, all with state-of-the-art finishes, high ceilings, outdoor space, underground garages, a gym and a private massage room. The other listing is Outremont sur la Montagne, a residential project being built in a heritage building, where buyers can customize every aspect of their living experience down to the smallest details, such as final size (depending on availability), layout and interior design. Amenities on-site include valet service, an indoor pool and even a bistro.
​​​​​​​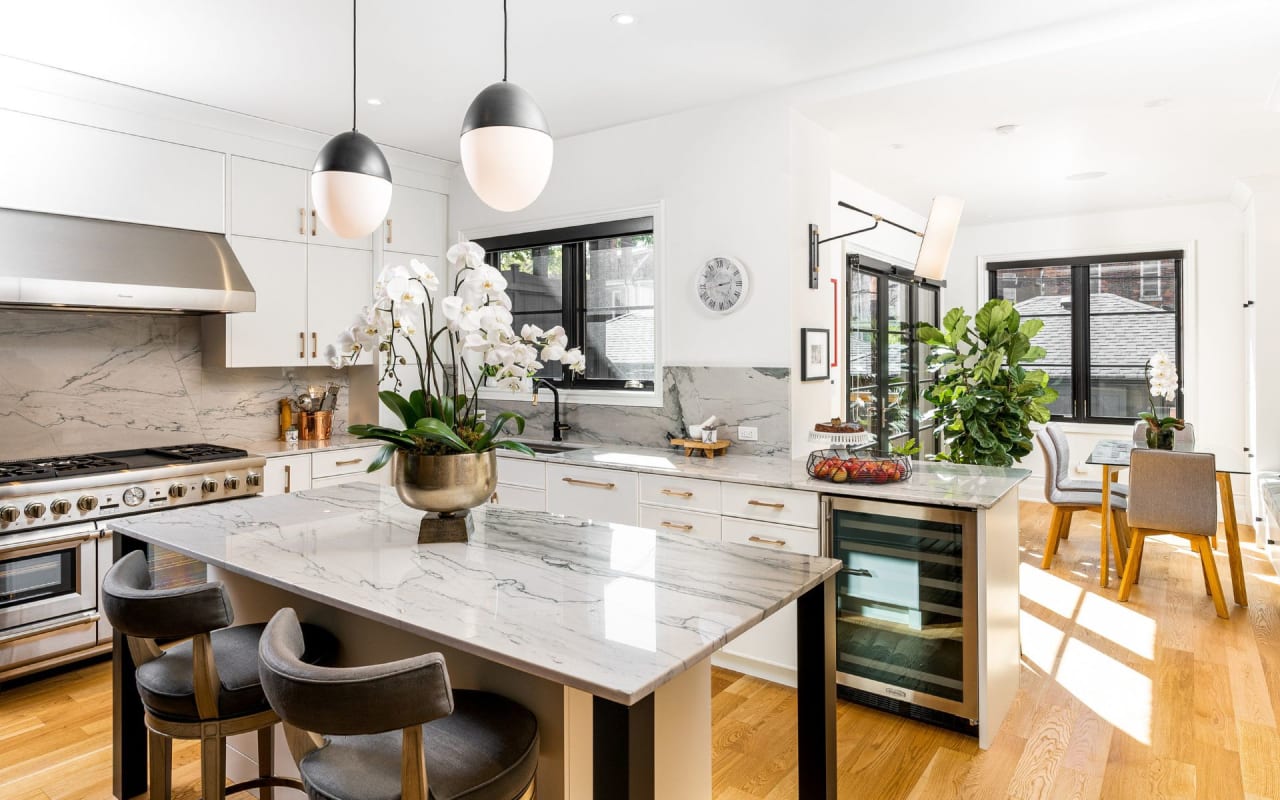 ​​​​​​​Toronto

For years the luxury marketplace in Toronto has been relatively conservative in décor and design, but that is slowly changing, according to Christian Vermast, a Sales Representative and Senior Vice-President of Sales at Sotheby's International Realty Canada. "People are far more educated in design today," says Vermast. "It's become more fun and approachable." Buyers aren't always looking for that minimalist white kitchen and are willing to pay top dollar for something unique. In the past, luxury was about opulence and palatial size. High-quality finishes, low-maintenance and ease-of-use are the new must-haves. "The question now is, what can I control from my device?" says Paul Maranger, a Broker and Senior Vice- President of Sales at Sotheby's International Realty Canada. "We're also seeing a lifestyle trend towards artificial turf, UV [ultraviolet] or automated saltwater pools and sophisticated irrigation systems. People are less about showing off and more into convenience."

Luxury elements that you'd normally find in houses are now becoming common in condominiums — and with upgrades. Vermast mentions infrared saunas and wine cellars where the bottles are turned automatically — two amenities that are deluxe but don't need to be large. The trend toward a healthier lifestyle has also become a factor, according to Maranger. "We're seeing things like steam ovens and outdoor kitchens that are allowing people to live that lifestyle," he says.

While Rosedale, Lawrence Park, Forest Hill and the Bridle Path will always be known as Toronto's luxury neighbourhoods, there are pockets in the city that are seeing a rise in luxury houses, such as College Street (aka Little Portugal). "Since buyers now demand high style, homes [in those areas] are being renovated into high-calibre, design-focused properties," Maranger explains. "Luxury homes tend to be developed where creative, professional types want to be, which usually attracts trendy restaurants with avant-garde chefs who have a following."

​​​​​​​These factors trigger positive changes in the neighbourhood, including a sense of community, which also defines luxury nowadays. "Of course, luxury will evolve again in another few years," Maranger concedes, "but land never goes out of style."
​​​​​​​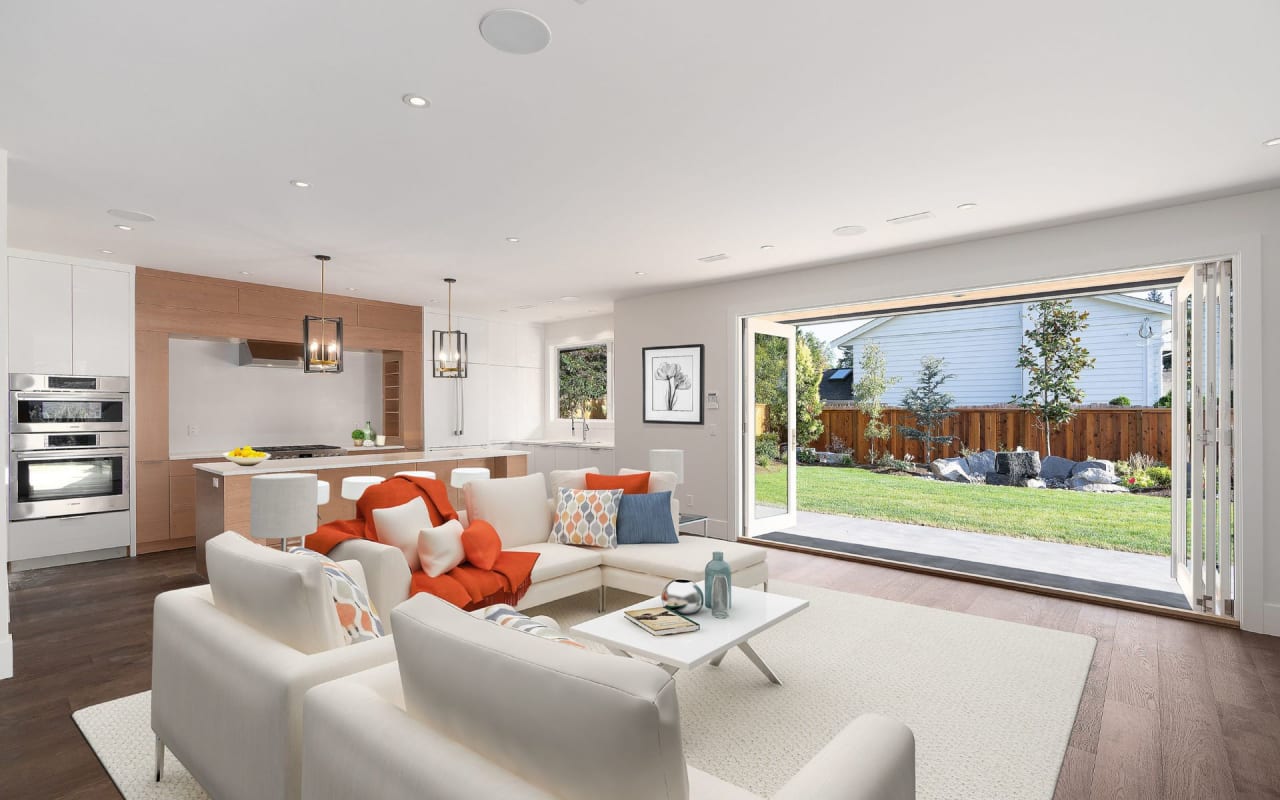 ​​​​​​​Vancouver

"Luxury is an experience," says Will McKitka, Senior Vice-President of Sales at Sotheby's International Realty Canada. "It's not about the largest square footage or the tallest building, but the quality of lifestyle [luxury] can provide." Indoor-outdoor living, sunshine and magnificent views will always be top-selling features, but now it's about how these amenities integrate seamlessly into the home — bifold glass doors, full-height windows and fully equipped outdoor kitchens. "There is a return to a cleaner, uncluttered look," says McKitka. "People's lives are busier and they want simplicity, yet still need to be connected, with access to community and [fewer] rooms [but that are] done better and smarter."

​​​​​​​Vancouver's luxury properties are traditionally close to the water (Coal Harbour, Yaletown, False Creek) or in the Shaughnessy, Point Grey and Vancouver Westside neighbourhoods. With the city being land- restricted by the ocean, mountains, parks and agriculture land reserves in the suburbs, available space is finite. But newer developments are finding ways to differentiate themselves by substituting prime location for the resort-like lifestyle. One example is the LEED-certified Charleson in Yaletown, which has only 83 homes in its 43-storey tower. Several floors have already been customized — one residence takes over the entire 10th floor and boasts a large deck, private outdoor pool and outdoor kitchen — with suite sizes ranging from 1,000 to 3,400 square feet. The amenities are impressive — a 24-hour concierge, a lobby espresso bar, a wine vault and tasting room, plus options for a private garage, from two-car to five-car.
​​​​​​​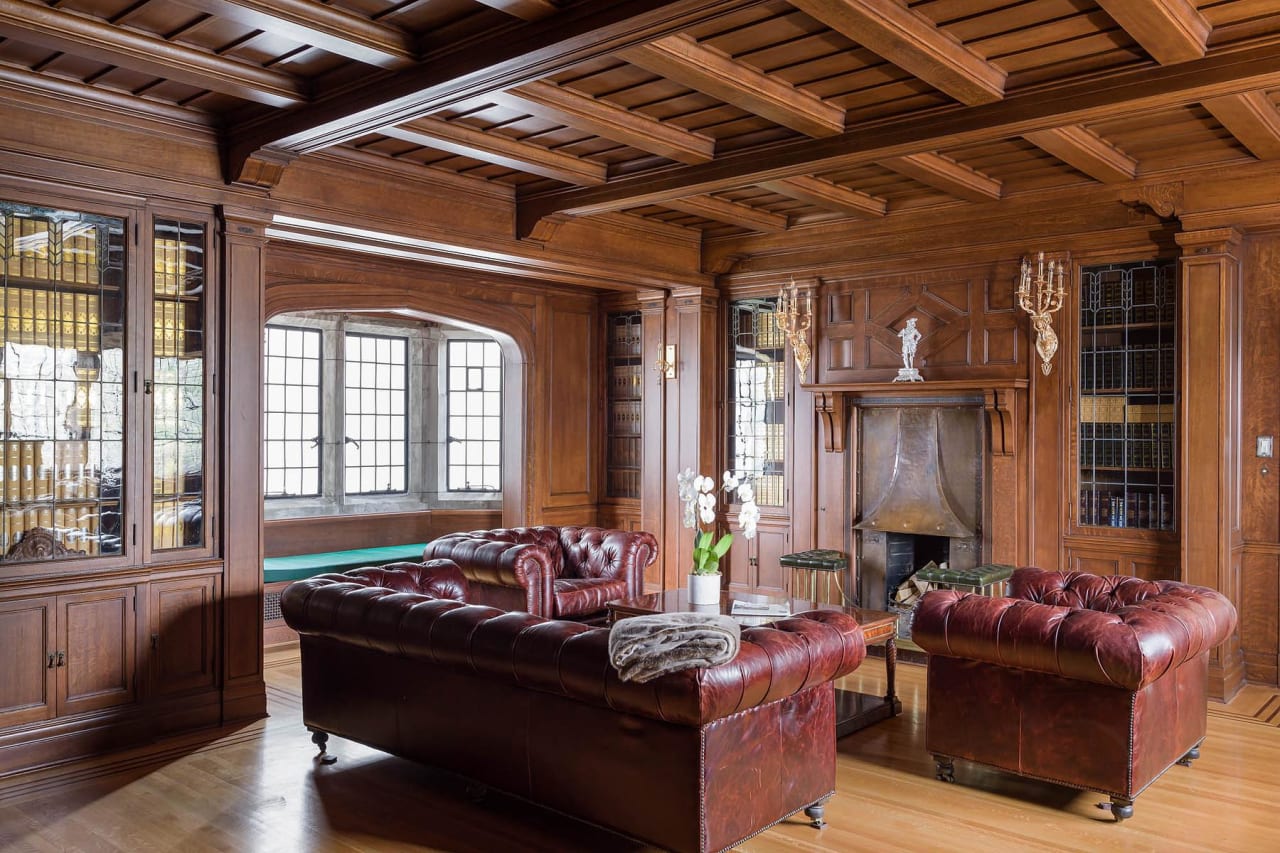 ​​​​​​​The Butterfly, designed by legendary architect Bing Thom, is on a bustling downtown street, and the building is next-level beautiful. "The idea is to make the building an attraction unto itself," explains Kevin Hardy, McKitka's business partner and a Senior Vice- President of Sales at Sotheby's International Realty Canada. "Most of the waterfront is already developed, so there is a huge investment in architecture." The Alberni, designed by Japanese architect Kengo Kuma and scheduled for completion in 2021, is a magnificent curved structure that will offer 188 residential units. Besides a Japanese moss garden within a performance space, high-end amenities will include an art gallery, music room and a two- storey fitness centre.

​​​​​​​Hardy notes that the rarer the property — say, an architecturally designed home in Shaughnessy or a coveted penthouse — (there is usually only one or two for every 300 regular units) the better chance it has at resale. "You can separate yourself on the market and demand a higher price point since [the home] can't be replicated. The same thing with waterfront [properties] — if you have it, nobody can take that away from you."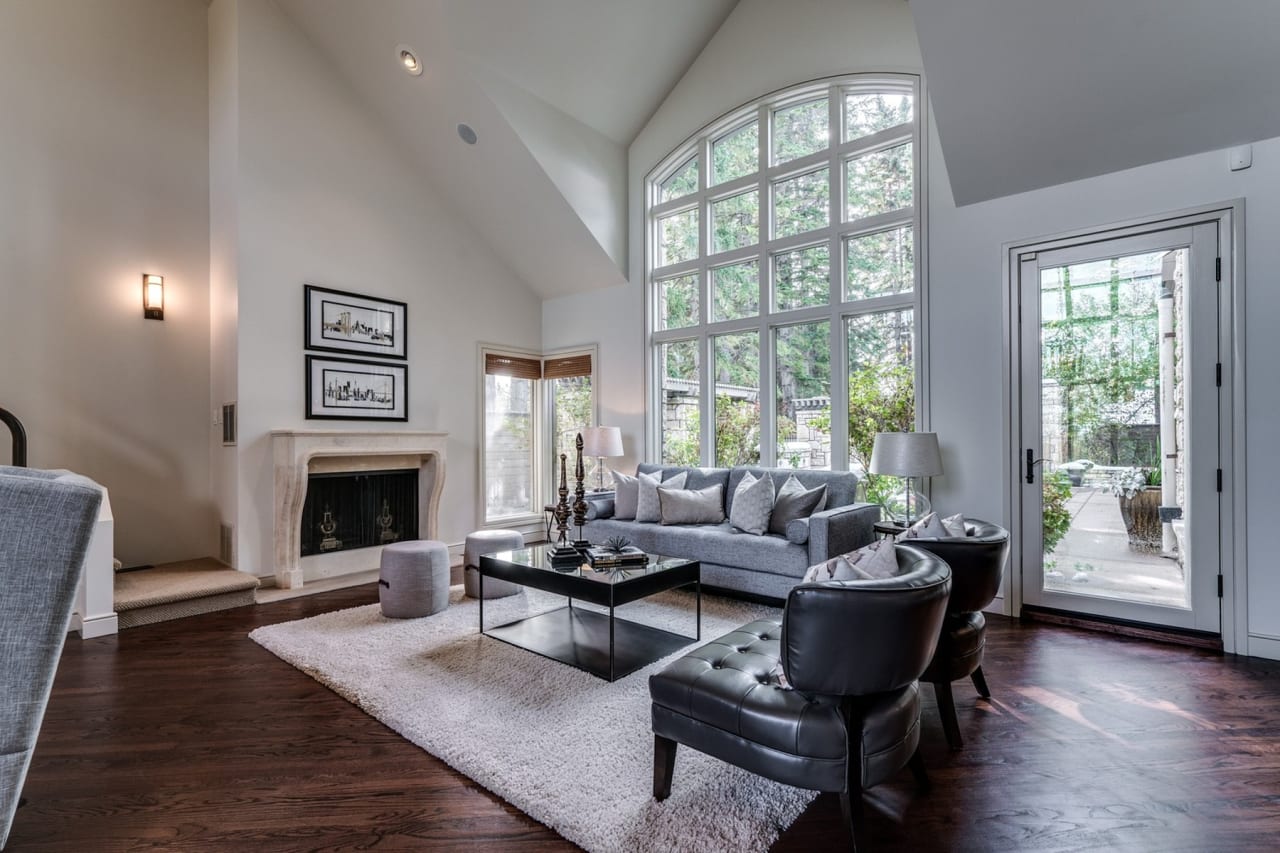 ​​​​​​​Calgary

It's no secret that home prices in Calgary are more affordable than those in other major Canadian cities, like Toronto and Vancouver. And according to Anne Clarke-Davidson, an Associate Broker at Sotheby's International Realty Canada, now is a strategic time to invest. "If purchased at the right time, a luxury home has the ability to provide higher returns than the stock market without as much volatility, which can be seen as a safer place to put money."

Luxury properties can be found in Calgary's well-established communities like Elbow Park, Britannia, Eagle Ridge, Upper Mount Royal, Rideau Park and Bel-Aire. Expect most homes to be kitted out with wine cellars, swimming pools, steam rooms, separate guest suites and floor-to-ceiling windows with glorious views. These prestigious locations also come at a price that can set back a buyer, from around $4 million for an Elbow Park residence to $7.5 million for a mansion in Upper Mount Royal.

Recently, inner-city neighbourhoods, like Altadore, are attracting luxury developments that offer high style with low-maintenance living. The Residences of King Edward, a collection of 19 single-level flats, range in size from 1,300 to 2,400 square feet and have outdoor fireplaces and wine rooms. Clarke- Davidson credits Altadore's popularity to the area's growing sense of community, its walking distance to amenities and parks and close proximity to downtown. "We're seeing new homes being built with values over two million," she says. "This shows the confidence Calgarians have [in Altadore] for the long term, and [also] the neighbourhood's appeal."

Luxury condominiums with next-level services are also on the rise. The Concord, just south of Bow River, is equipped with a sophisticated drainage system to resist flooding, as well as a winter skating rink, golf simulators and private garages. Meanwhile, The River, a boutique waterfront development in the Mission district takes deluxe on-site amenities up another notch — a pet grooming facility as well as a car wash and detail bay.
---