W
hen it comes to design for summer, it's all about remixing, bringing the outdoors in, and embracing the unexpected. From patios to gardens to breakfast nooks, both indoor and outdoor spaces deserve a summer refresh, with sustainability and lasting quality in mind. Take full advantage of the warm weather with outdoor spaces that speak to design-forward luxury, and ensure your interiors keep pace with the striking haven you've created outdoors.
From dramatic seating to twinkling pergolas, here are some of the most timely design tips for turning your home into your new favourite summer destination.
1. Mixing is the New Matching

​​​​​​​​​​When it comes to patio spaces, a fusion of patterns and styles is the key to elevating exteriors from basic to extraordinary. Don't worry about finding a matching patio set—curate your space to your taste by mixing French bistro chairs and a rustic stone table, or wicker lounge seating and a teak dining table. Pairing diverse trends adds visual interest to patio furniture, and allows you to establish a bespoke mood in the space. For additional comfort—and style points—add throw cushions to banquettes and seating arrangements in colours and patterns that play off of the garden's florals. If you prefer contrast, stripes, chevron, and geometric prints are bold and add a modern, eclectic touch to both indoor and outdoor seating areas.
​​​​​​​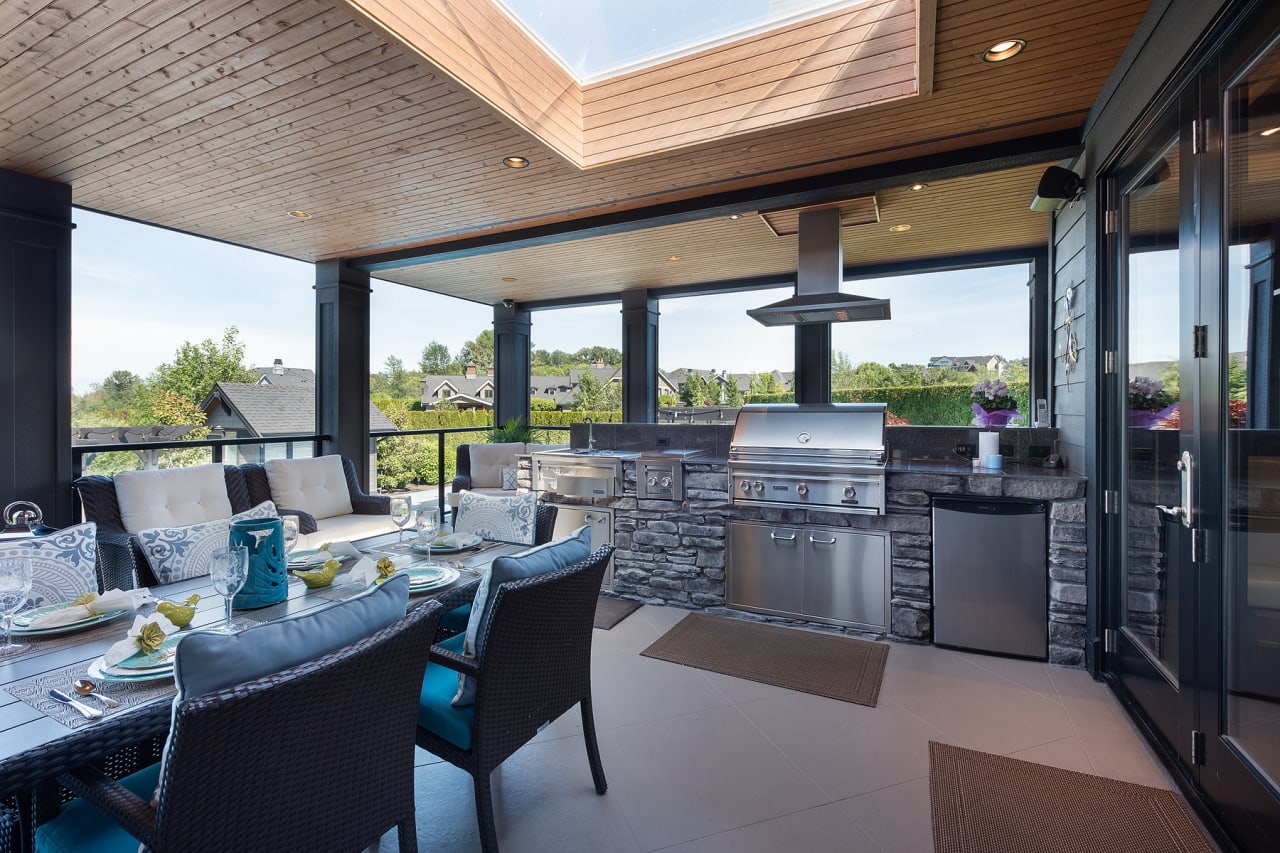 2. Look to the Light

​​​​​​​Set the mood for your warm summer nights with dreamy string lights and other considered lighting installations. Strands outfitted with vintage-inspired Edison bulbs, strung between trees or along pergolas, are an easy addition that make a big impact, lending an Old-World atmosphere to outdoor dining spaces. For covered seating areas, source Moroccan-inspired pendant lamps to hang from above and illuminate the entire space when the sun sets, or opt for elegant pillar candles tucked into glass hurricane holders for a soft glow. For chillier evenings, a patio fire bowl or gas fireplace adds both warmth and light, so you can enjoy your outdoor space even when the leaves begin to turn.
​​​​​​​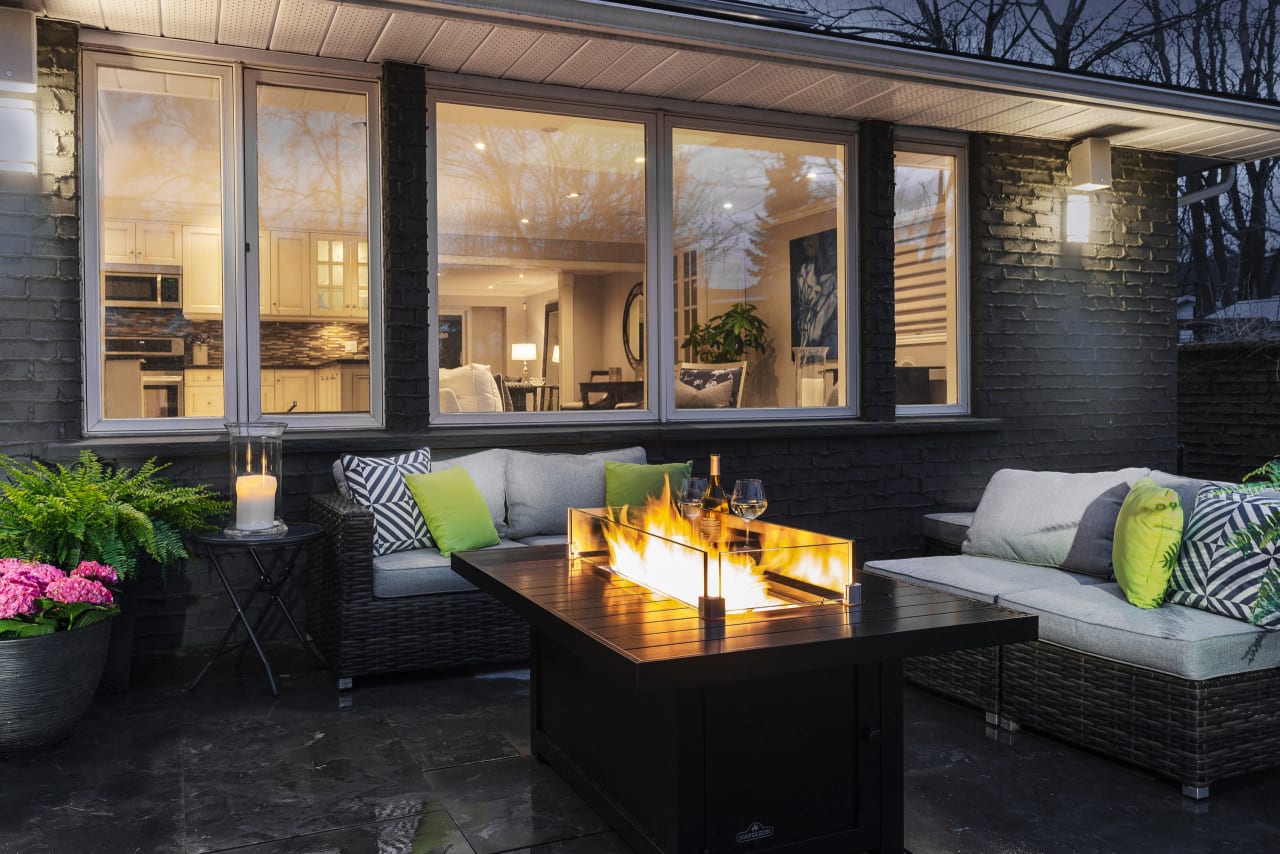 3. ​​​​​​​Plants Belong Everywhere

​​​​​​​One of the best parts of summer is the ability to spend more time outside among the lush greenery—a well-designed outdoor space and tended-to garden can feel like an exotic getaway in your own backyard. Don't restrict your summer redesign to outside, however: your interiors deserve a sunny update, too. An easy way to instantly make your home season-appropriate is by incorporating leafy plants. Whether with tropical-printed fabrics boasting palm leaf prints or with actual tropical plants—philodendrons and dieffenbachia breeds are easy to care for—bringing greenery indoors is a great way to revive a space.
​​​​​​​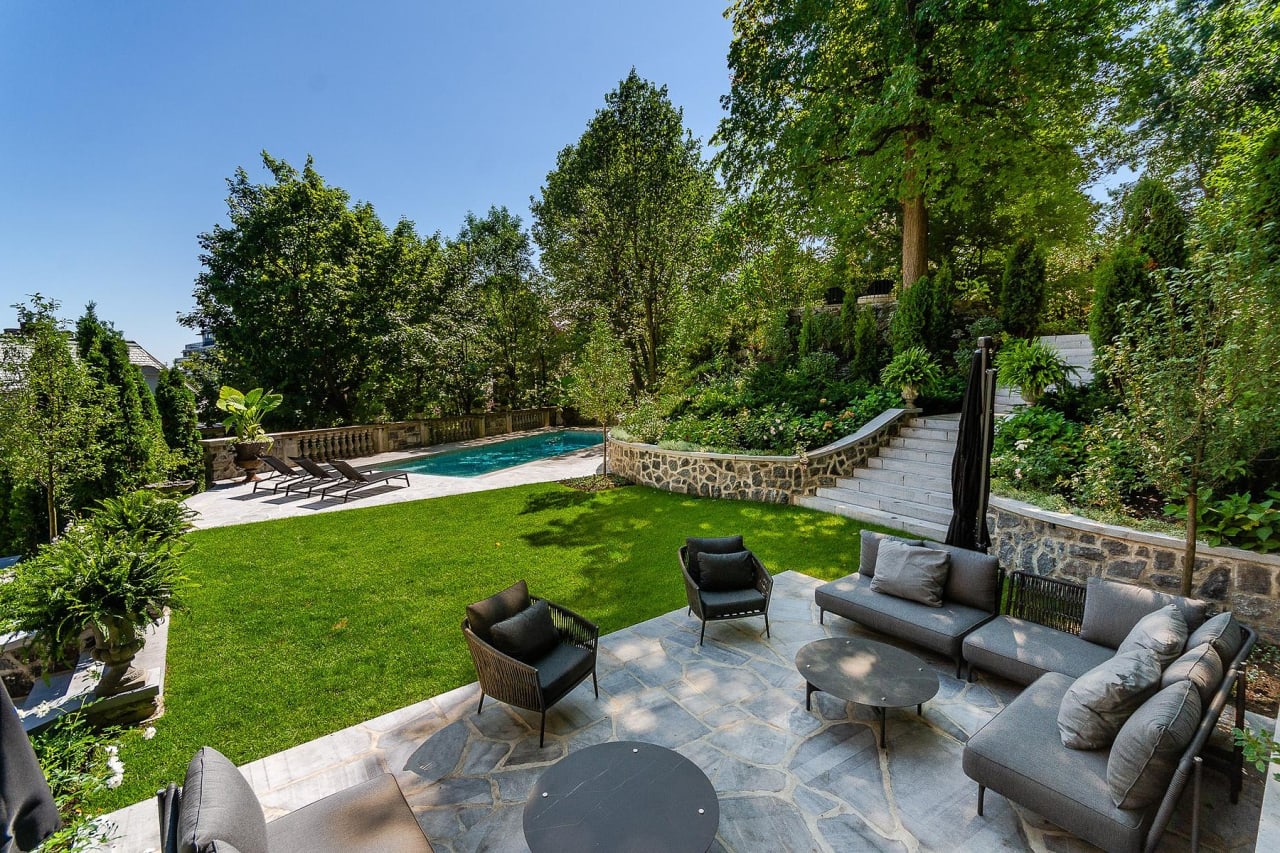 ​​​​​​​4. Forego the Expected; Embrace Drama

​​​​​​​This summer, it's all about taking risks and choosing to not play it safe when it comes to outdoor design choices. Rather than selecting patio furniture that feels ordinary and expected, go for more dramatic choices to make a big impact. Sofa swings are an elevated seating choice—they're both comfortable and visually striking. Select standalone pieces like an antique chaise lounge to create a focal point, or furnish your outdoor dining area with white wrought-iron architectural chairs with ultra-saturated coloured cushions for an elegant and dramatic effect. This trend is all about juxtaposing the refined with more surprising, bold design elements.
​​​​​​​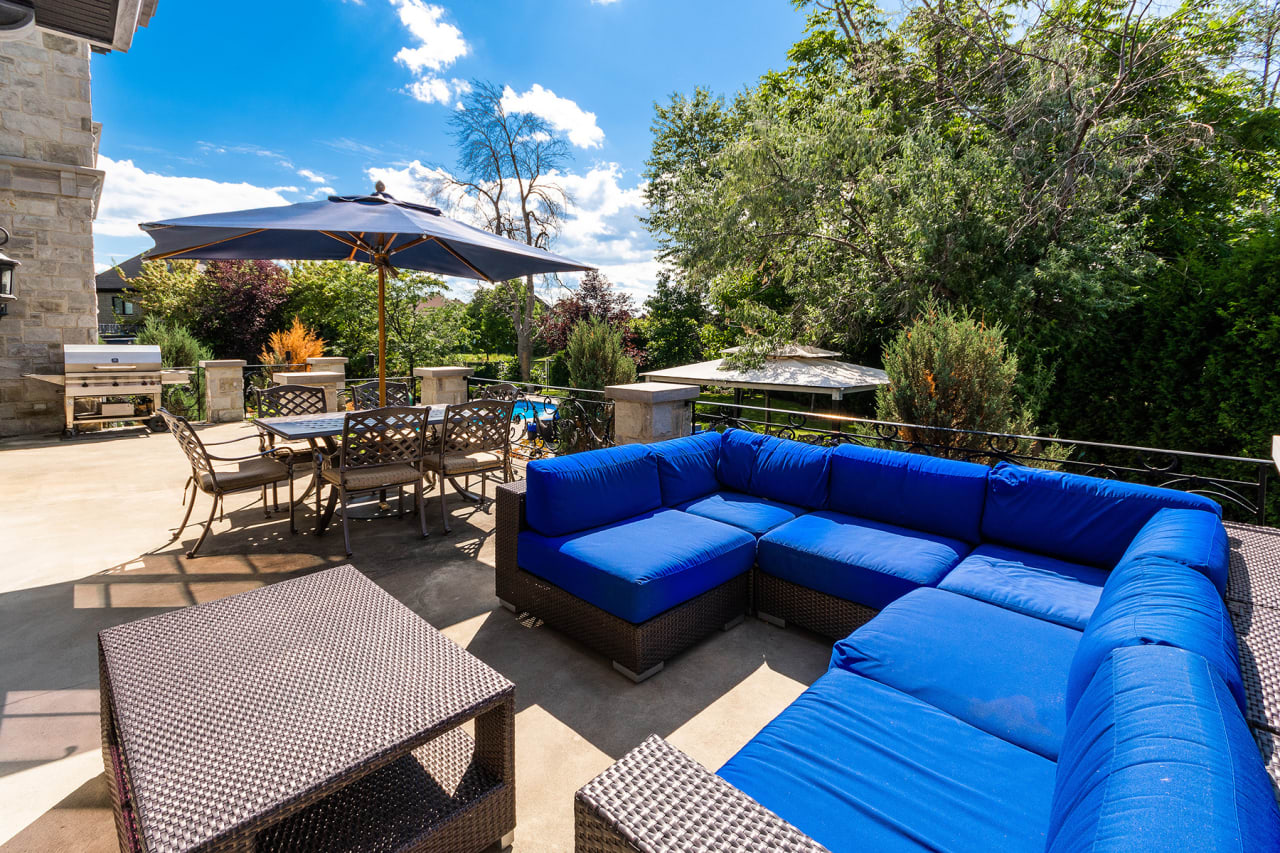 ​​​​​​​5. Natural Materials Provide Depth

For both indoor and outdoor spaces, layered textures and materials can add welcome depth and personality to a room or garden. Natural materials like rattan and linen are well-suited to summer heat, so opt for pieces that add earthiness to both patio and interior spaces. Organic materials like hand-thrown ceramics augment a room's artisanal flair—select embossed jugs, vases, or wine carafes and fill them with freshly-cut flowers to imbue your rooms with warmth without turning up the heat. To achieve a layered design, consider materials in varying textures and forms—salvaged wood tables, natural-fibre throws, and jute or bamboo area rugs are all texturally-intriguing choices that also sit well together.
​​​​​​​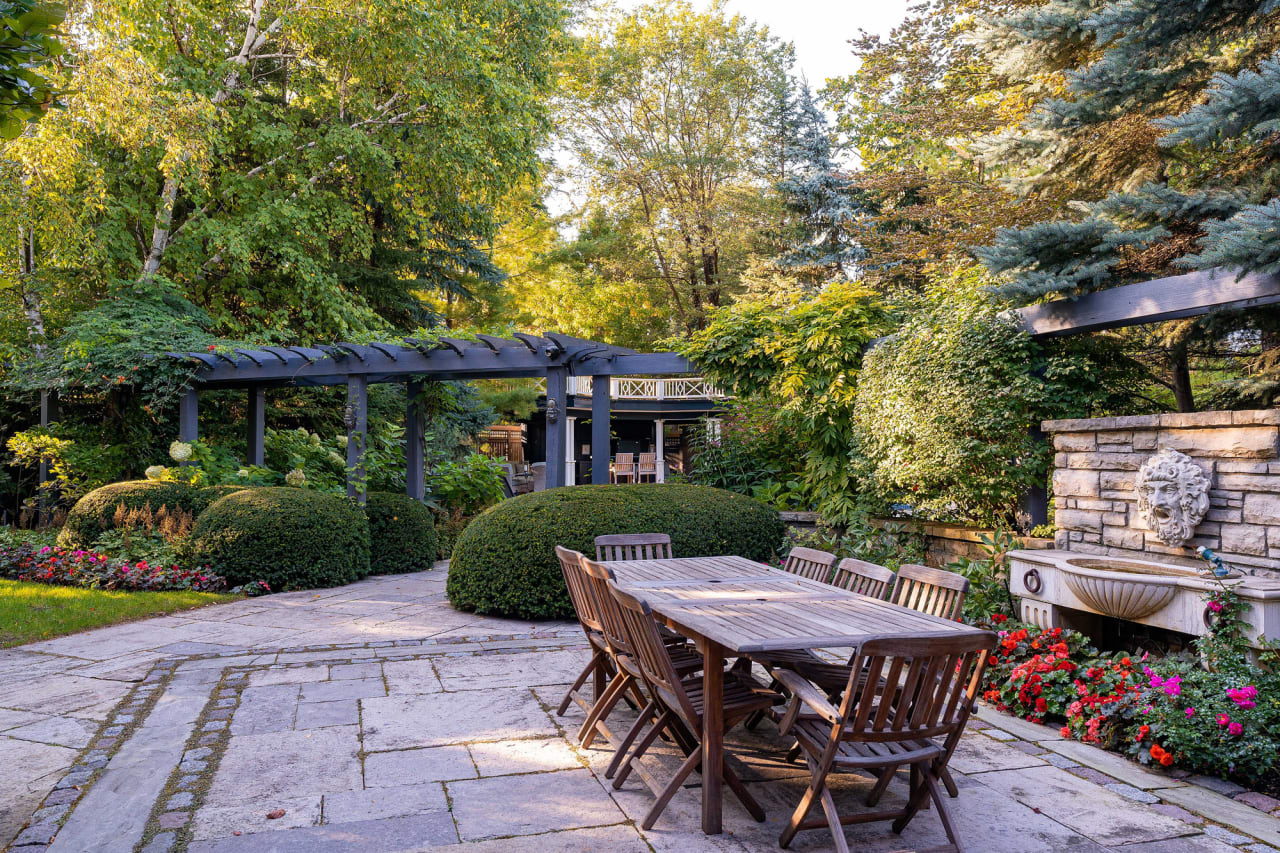 Long summer days that turn into long summer nights deserve spaces suited to socializing, lounging, and everything in between. With these tips in mind, your home can easily become the verdant and stylish summer oasis of your dreams.

---