S
ummer is in full swing, bringing with it long days, shimmering pools, cocktails, and lazy afternoons with the latest bestsellers. For the innovative homeowner, the pool patio can be so much more than a functional space for dripping on the concrete. From cozy furnishings to vivid foliage, here are some ideas to refresh your backyard and turn your major water feature into a fabulous oasis.
​​​​​​​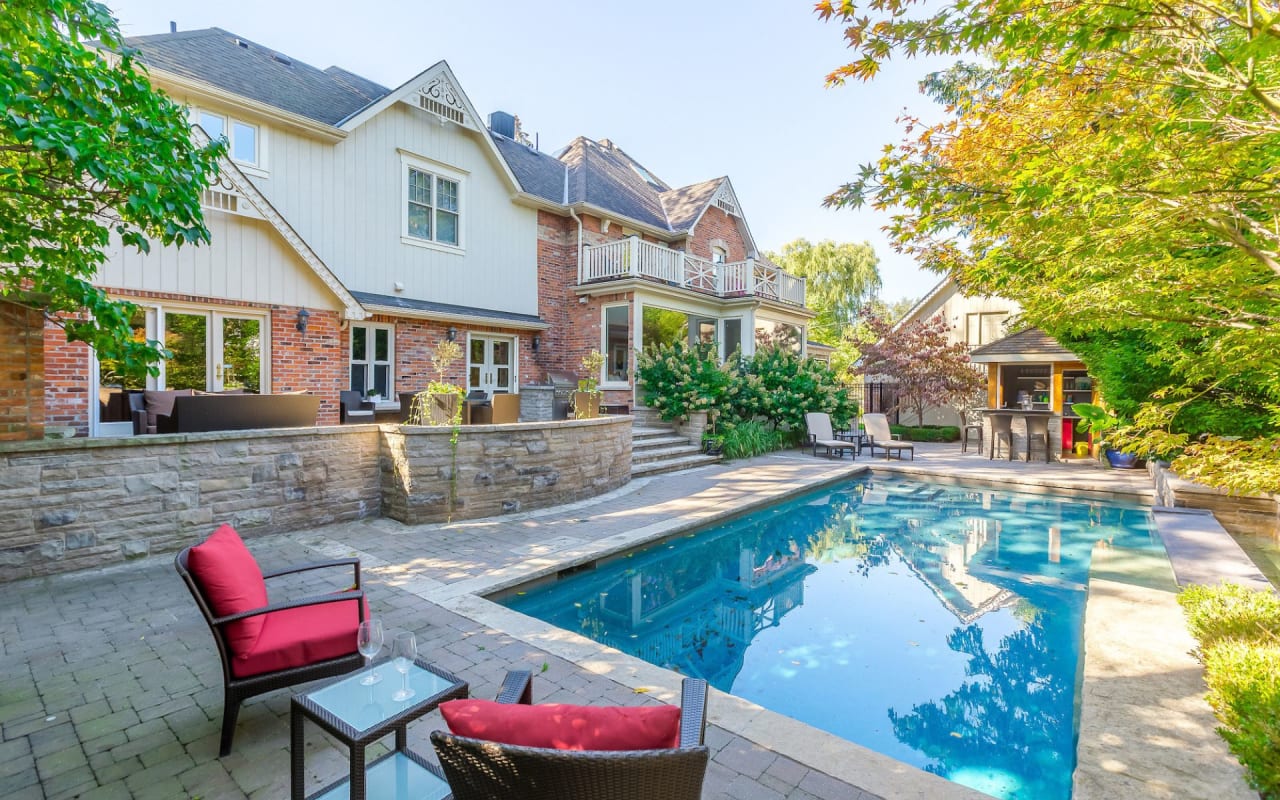 Allow for Idling

​​​​​​​The fastest way to totally transform your pool space is to make it an area that encourages more than a quick afternoon dip. Wicker chairs, bright ottomans, lamps, cushions, and blankets can turn your pool patio into an enticing social setting. Be sure to select materials that are weather-hardy and won't fade in the sun—rattan, bamboo, and rust-free aluminum can help you get started.
​​​​​​​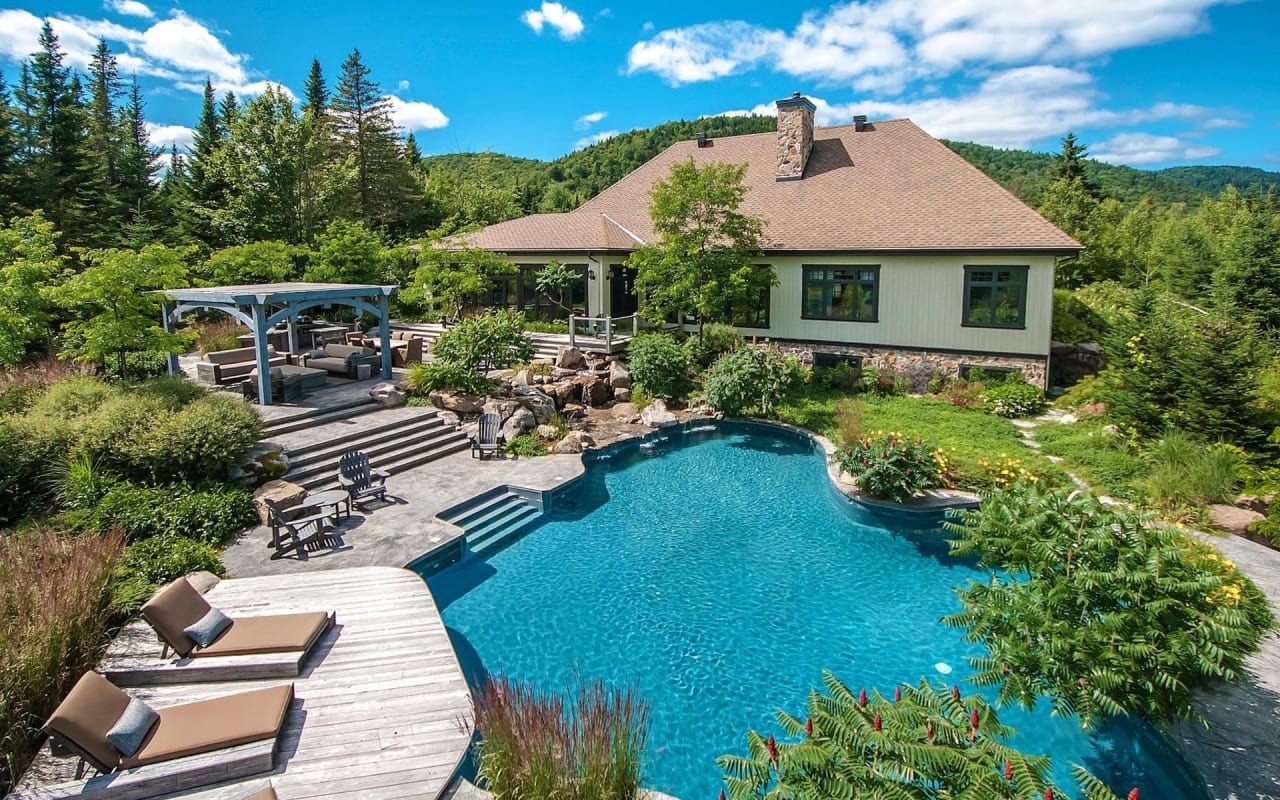 Think Green

Even the most manicured swim spaces can be elevated to regal heights thanks to a strong splash of green. Plants are a poolside essential—trimming your deck with tailored hedges, bursts of flora, rolling lawns, and rustling trees can quickly establish a sheltered, private aesthetic. Waving fronds will freshen up a water feature in no time: bring greenery into the space to catch cross-breezes, complement the existing blues, and offer respite from the sun—a must-have on sultry summer days.
​​​​​​​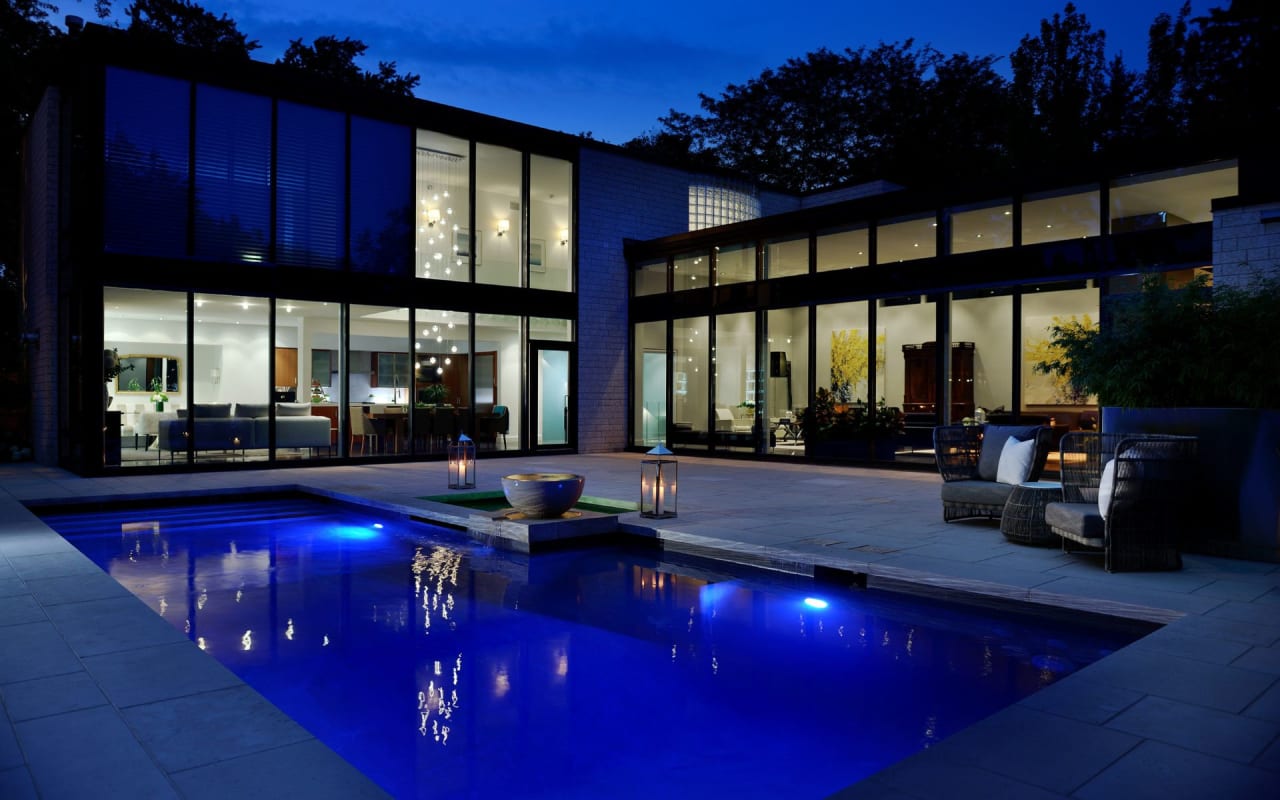 Turn Up the Heat

As you strive for balance in your outdoor living, don't overlook the opportunity to add some heat to your cool. Fire features can provide warmth to midnight swimmers and ambiance to evening socials: a brick open fireplace brings the indoors out, while fire bowls and pits offer the chance for cookouts and conversations after the sun goes down. A well-placed fire table can take your pool deck from from occasional space to all-hours escape.
​​​​​​​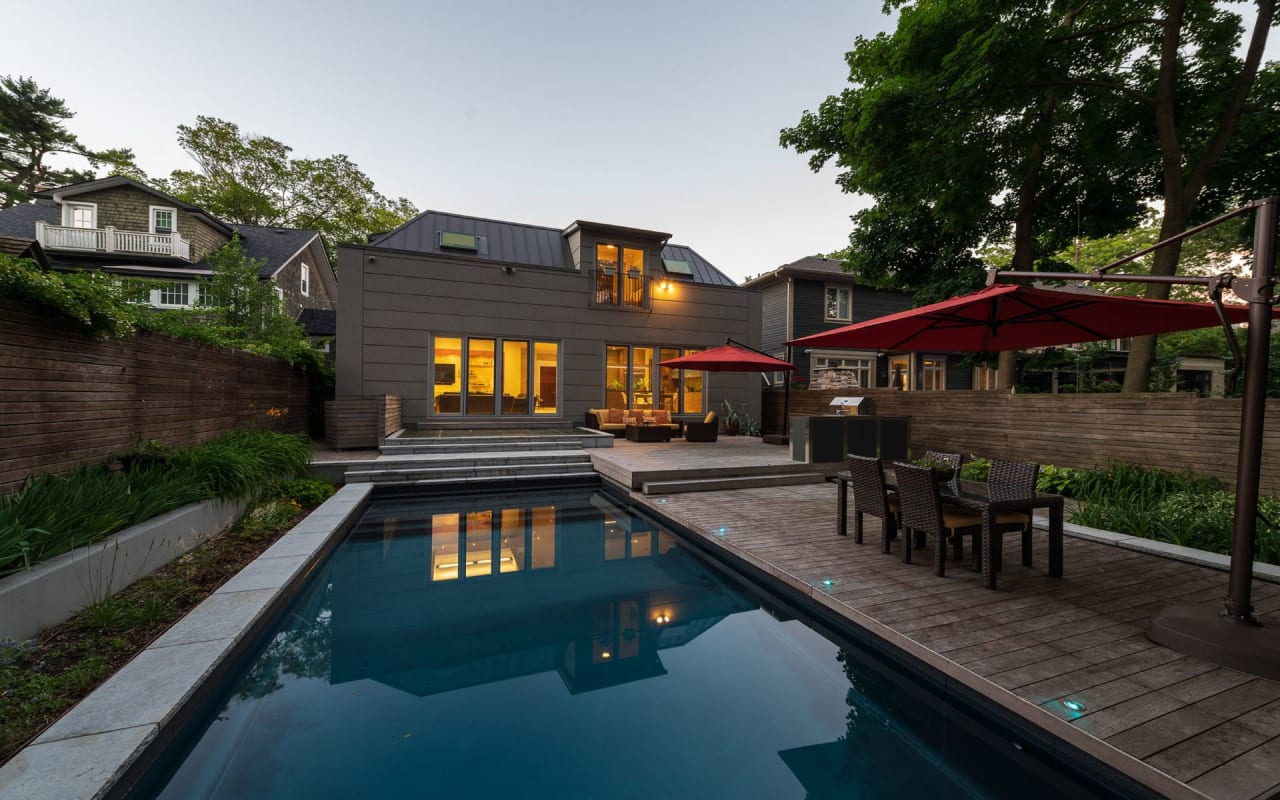 ​​​​​​​Bridge the Gap

Is there anything more idyllic than a whimsical wooden ? Pool owners seeking to enhance their water features should be sure to consider the visual appeal of their walkways and thoroughfares. An option for water features of various sizes from stream to pool to full-on waterfall a bridge can do the work at ground level that a good balcony does above. Bridges are also customizable: a splash of paint over a unique railing, and you have a sunny arc of poetry in your garden.
​​​​​​​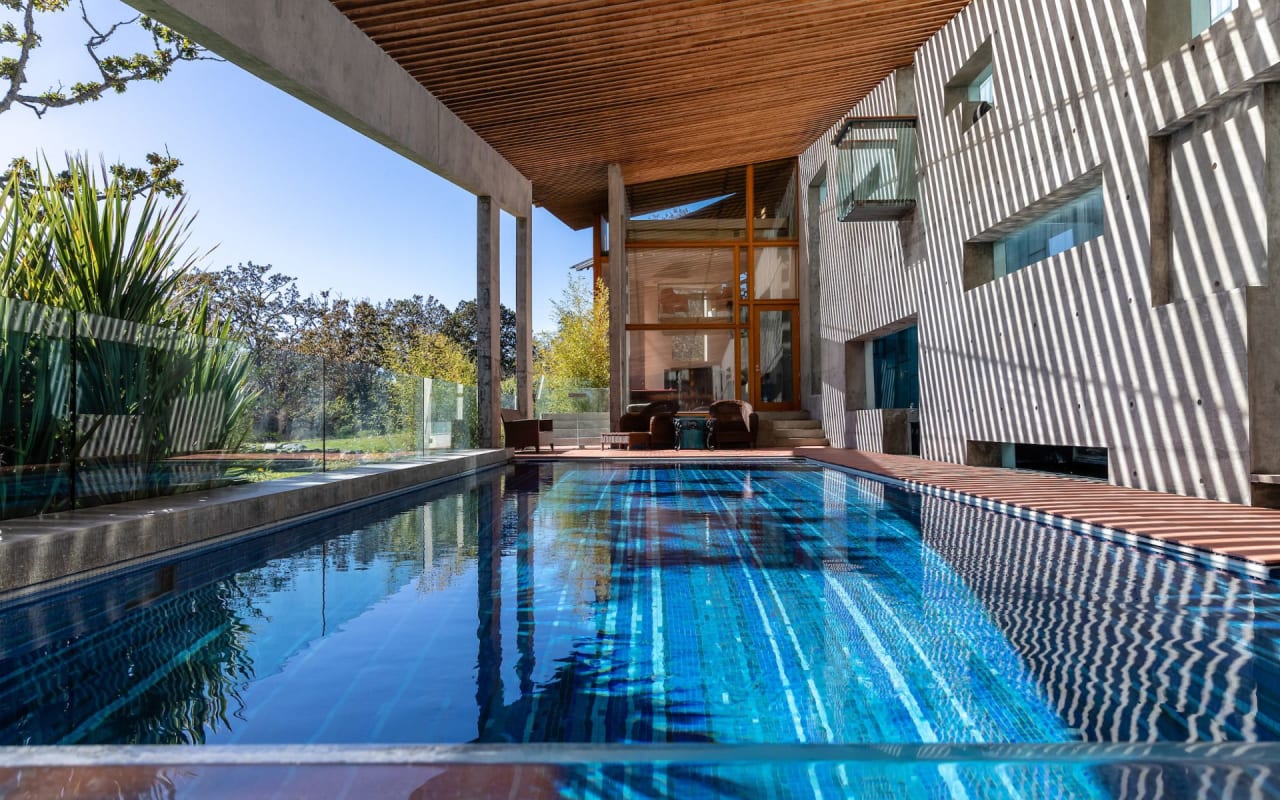 Shady Spaces

For a summer lounge spot you don't want to leave, don't forget to include some shade. While it's tempting to spend all day immersed in pool life, a shady escape means you never have to head indoors to avoid the summer ills of heatstroke and sunburns. Pretty pergolas, breezy gazebos, and open-sided pool houses all work wonders when it comes to transforming your water surroundings. Pool structures can grow with you, as simple changes in soft furnishings and accessories make for an easy style transition from one summer to the next.
​​​​​​​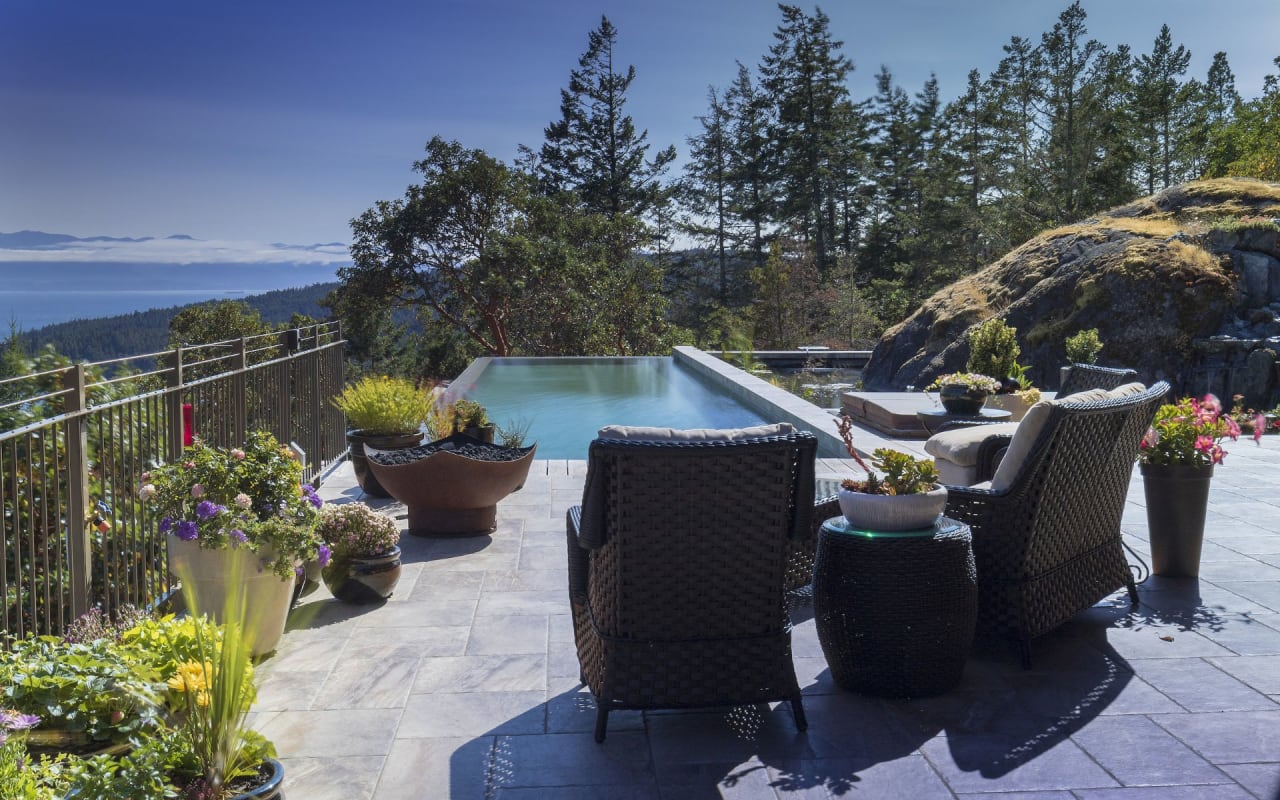 ​​​​​​​Go Beyond the Blue

A traditional pool is not the only option when it comes to tranquil home water features. Summer enthusiasts who miss the soothing sounds of nature can bring in the babble of backyard streams and brooks. Carve out a dedicated spot in your garden and turn it into a wilderness-inspired haven: weave in rockeries, waterfalls, ferns, and lilies to invite movement and a calming energy to even a city garden.

​​​​​​​Where there is water, some sort of summer adventure is bound to follow. For homeowners in a sunny mood, nothing will lift your spirits like thinking outside the box when it comes to poolside perfection.
---
---