A
smaller outdoor space doesn't mean sacrificing when it comes to relaxing. With a few strategic choices, you can create something truly special out of even the smallest yard or deck. Follow these design and décor recommendations to maximize the potential of your home's outdoor space.
​​​​​​​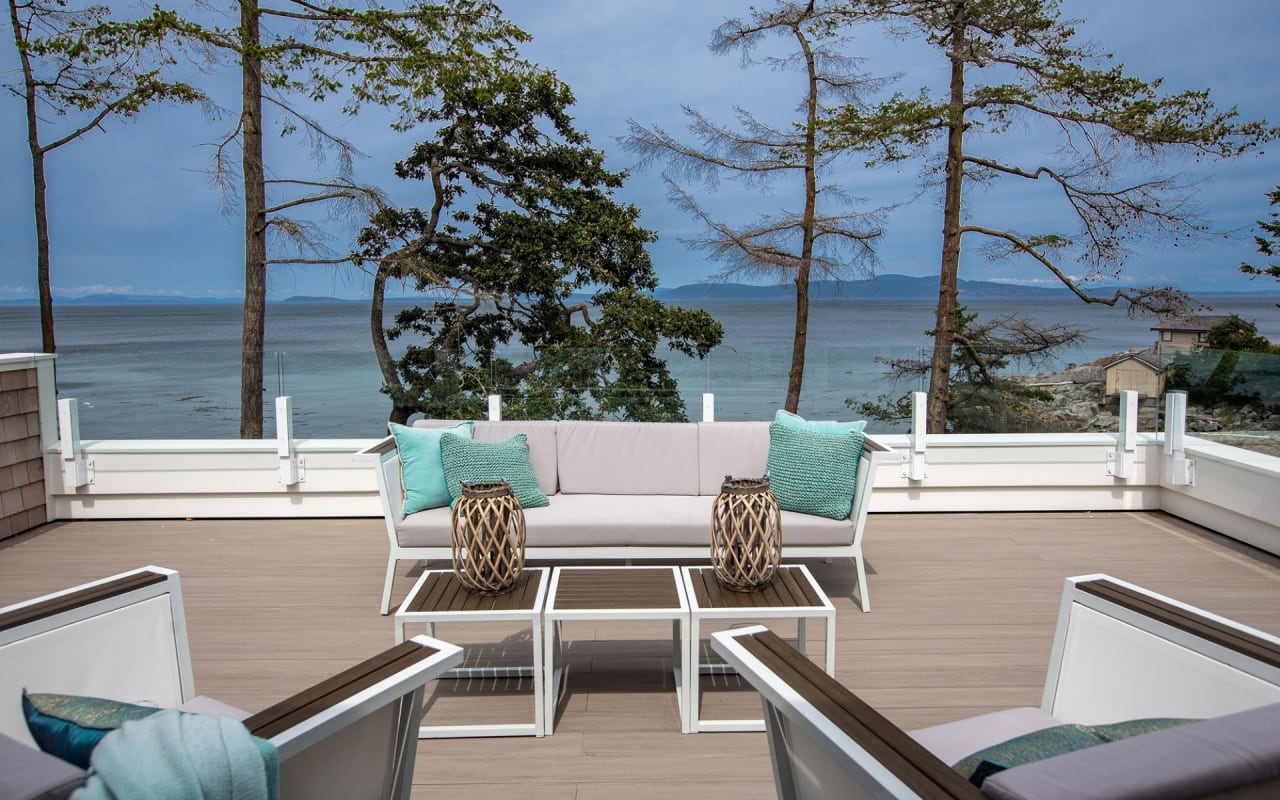 Furniture

​​​​​​​The simplest way to make a small space appear smaller is to fill it with furniture. When furnishing a small exterior area, the best option is to select sectionals. If the space is square or rectangular, flanking the area with love seats or sofas is a great alternative to sectionals. To further maximize your space, opt for narrow seating. When designing your furniture layout, place the furniture around the perimeter. This will provide greater space to stand and move around, while avoiding the need to navigate around a large patio table. To create table space, skip the traditional patio table and select an all-purpose counter island with barstools. This creates an area for food prep, eating, and dining all from one central location.
​​​​​​​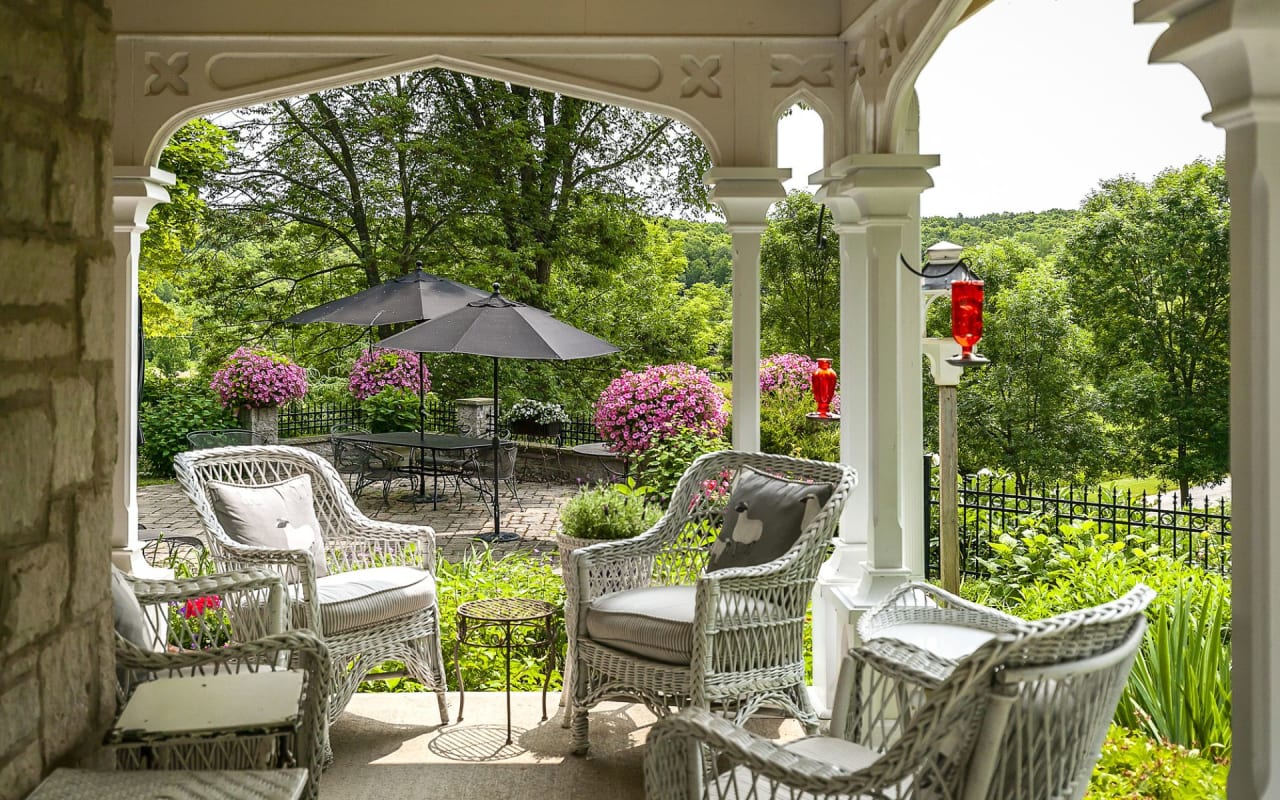 Multipurpose and Mobile

​​​​​​​Keep your furniture flexible and mobile with each piece having multiple purposes. Look for seating options that have hidden storage space built in and select items that can easily be moved. A great option is flowerpots and planters on wheels. Having these allows you to move your flowers and plants when entertaining guests and need additional space. Add seating without taking up room by arranging large floor pillows in addition to or instead of sectional seating. Pillows can create an intimate and comfortable space for outdoor entertaining and are easy to rearrange or removed if needed.
​​​​​​​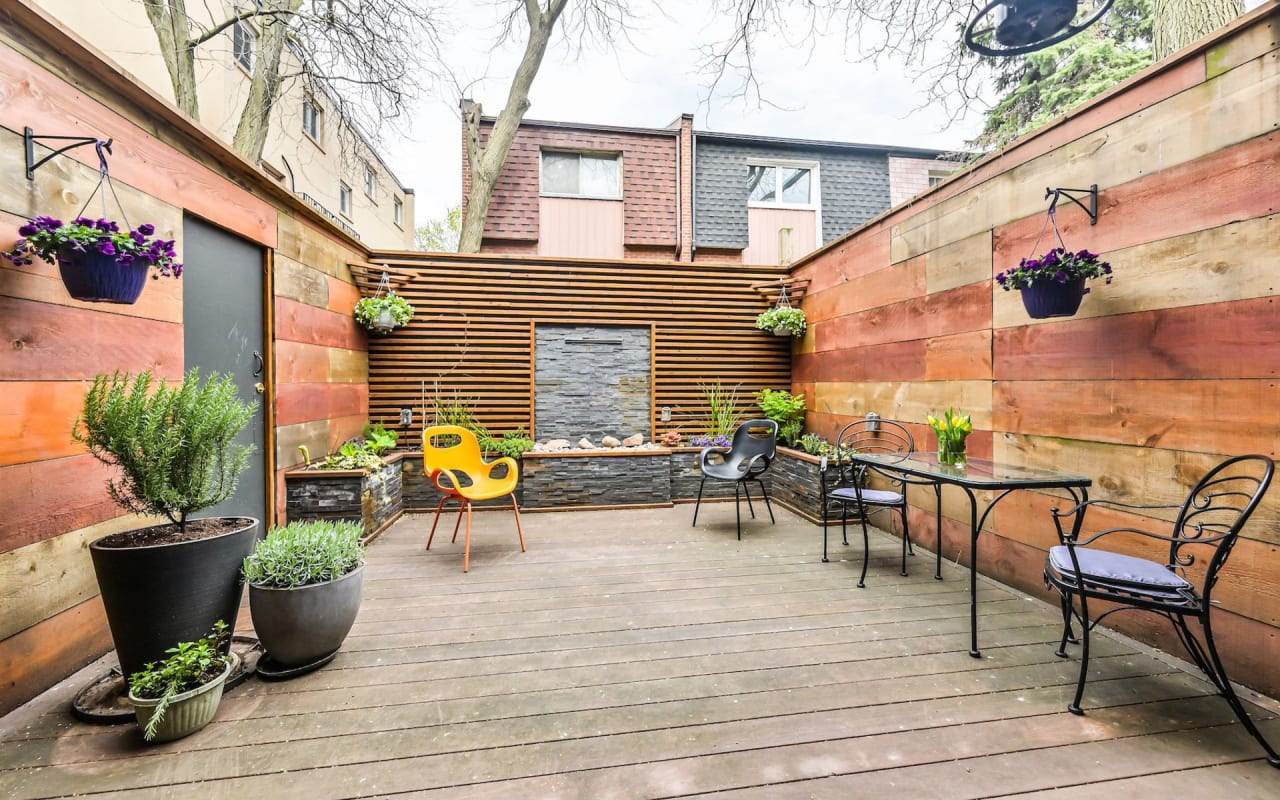 Plants

​​​​​​​Plants give life and vibrancy to any outdoor area and should not be overlooked. Add a splash of colour and design detail by creating a wall-mounted garden filled with succulents. Alternatively, use narrow planters to create long, narrow, raised flowerbeds that run the length of the area, creating the illusion of a larger space while creating privacy and a bold visual impact.
​​​​​​​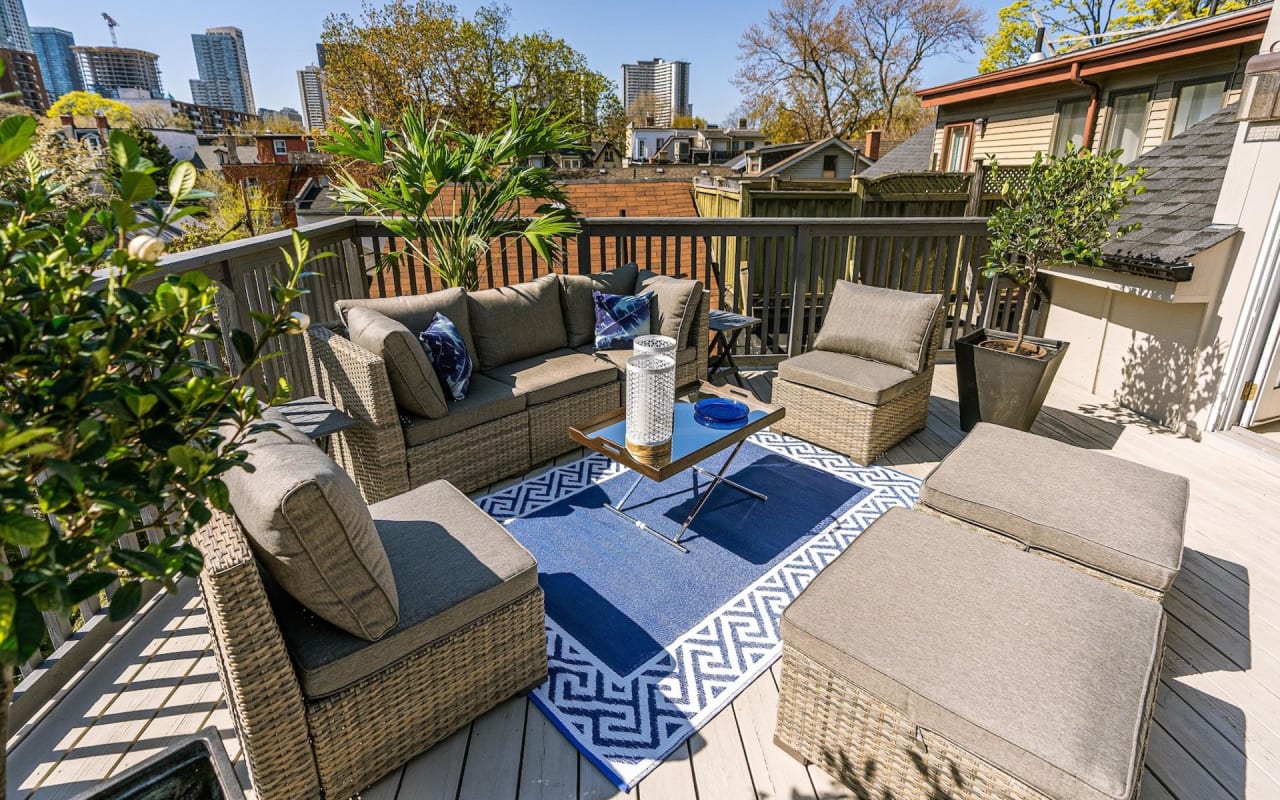 ​​​​​​​Colour

​​​​​​​Paint flooring or include decorations in a bold or accent colour that is carried through from the adjacent indoor room. Your outdoor space is an extension of your home, so by pulling in patterns and colours from the interior, you are seamlessly connecting your interior and exterior design, giving the illusion of a larger space both inside and out.

---
---